Houses have gradually increased in size over the past few decades, and so have their garage spaces. It isn't just homes that are getting bigger though. Most homes now own more bigger vehicles and more of them too. What this all means is that you'll be hard pressed to find a one-size-fits-all garage door. Then there's the big question of whether or not you need to get a single or double garage door. This article will go into detail about the standard garage door opening that you'll need to meet all of your requirements.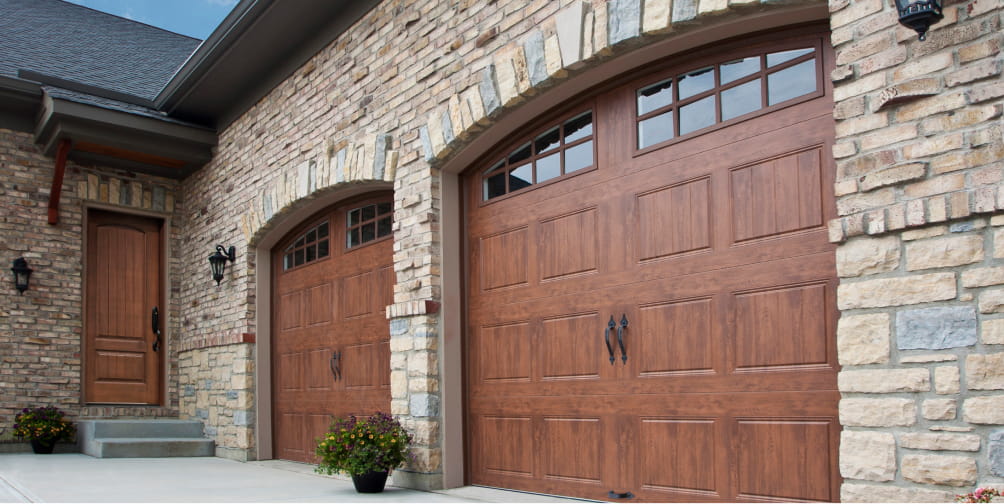 Standard Garage Door Opening Sizes
Single Garage Door Sizes
If you use a normal sized vehicle, you can usually find garage doors in the size ranges of 8 by 7 feet, 9 by 7 feet or 10 by 7 feet. The difference in width is to compensate for cars that may be slightly wider. If your car's close to the 7 feet range, it may be able to pass through, but you'll have to be super careful every single time. Unless your car has wider than average mirrors, many vehicles have lost their side mirrors to too narrow garage doors.
Of course there are single garage doors for much bigger vehicles as well. For example, the RV single garage door measures 16 by 8 feet, to accommodate the extra width of the RV and all other attachables.
Even though most manufacturers tend to stick with these garage door sizes, some manufacturers use slightly different measurements. So before buying it's always better to confirm both the door opening of your garage, and the precise measurement of the door you wish to buy.
Double Garage Door Sizes
As the name implies, these types of garage doors can usually fit in two regular sized vehicles at the same time. They come in 12 by 7 feet, 14 by 7 feet and 16 by 7 feet. Logic dictates that the size of double garage door you choose should depend on the size of the vehicles you already have. So if you have two smaller and compact cars, a 12 by 7 would do just fine. If you have two trucks, then perhaps go wider with your garage door size.
How To Measure Your Garage Door Opening
Some people may not have knowledge of their garage door opening for obvious reasons – they didn't build the house themselves or the real estate agent didn't pass down that knowledge along with the keys to the house. You'll need to take this measurement yourself.
There are a lot of mechanisms at work that aren't immediately visible, so when taking the door's measurement, garage door pros at Metro Garage Door mention that you'll need to include these mechanisms.
Start by measuring the structural opening, check that the clearance above would be able to accommodate the garage door tracks, then measure the inside face. Note all your measurements and summit it to your supplier so you can find out what your options are.
This will only be necessary if you're doing it yourself. If you aren't sure which part is which, call in a professional.
Customized Garage Doors
Most garage doors are designed with average homes and vehicles in mind. If you're thinking of designing a unique garage to meet your specific needs, you can always have a door customized to suit those needs. It'll cost you a premium, but it'll be worth it if you're really into cars.
Bottom Line
So, what are the standard garage door opening dimensions? This really depends on what sort of vehicles you drive and what you plan on doing with the garage. There is no one size fits all size that'll accommodate to everyone's needs, and that's why it's important to take action yourself to build and install an ideal garage space.